Back
Microphones
General PA Series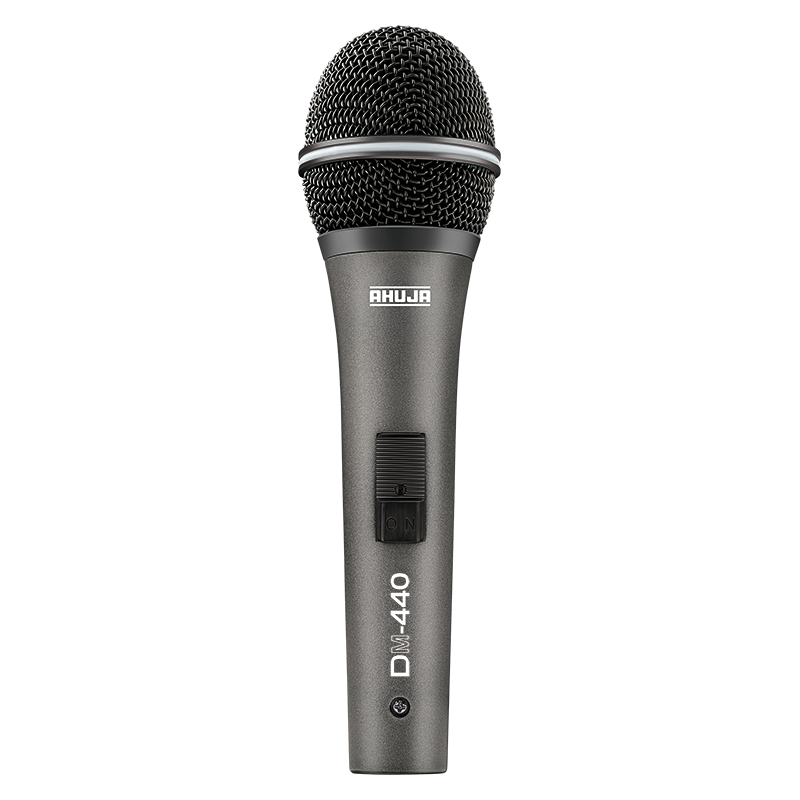 DM-440
Unidirectional Dynamic
PA Applications
Ahuja introduces DM-440, a professional performance microphone for various high end applications.
Attractive and rugged microphone with anti-thump rubber ring.
Cardioid directional pattern to reduce feedback and allow more volume opening.
Well positioned ON/OFF switch for its easy operation.
Intelligible and crisp sound reproduction.
Wide frequency response to cover all speech and music applications.
Ideal for all Vocal and PA applications.